Special Hours!! I will be available to sell and work on computers 10-3 Mon-Fri for the time being.
(818) 914-2529
Please click here to check-in prior to arriving with your device. Once you are checked in you will receive instructions for dropping off your device for repair.
---

Free Diagnosis
We offer a free diagnosis in shop. This diagnosis covers logic board issues, cracked screens, swollen batteries, data recoveries, and more. We don't lock you into a commitment to repair your computer by charging a diagnosis fee. Our diagnosis is completely FREE. Most diagnostics are completed within 6 hours of drop-off. No appointment necessary, just come on by !


Located In Studio City
We are located in Studio City at the intersection of Tujunga and Ventura, in the same strip mall as Reno's Pizzeria. Easy to get to with plenty of free parking. Stop by anytime during our business hours: 11-7 Mon-Fri. No appointment necessary.

5 Star Rating
When you are choosing a computer repair shop, it is always important to check out what customers are saying. Customer satisfaction is our priority, as evidenced by our 5 star rating. Our exceptional communication and experienced technicians, along with quality parts and afforable pricing have allowed us to amass 100's of 5 star reviews. Check us out on Yelp, Facebook, and Google.



In shop Mac repair
At EliteMacTechs we complete hundreds of computer repairs each month, including macbook screen repair, data recovery, battery replacement, and logic board repair. Our Mac repair services are fast and affordable. If you are looking for iPhone data recovery we offer that too. If you're looking to upgrade your older Mac, check out some of the upgrades we have available, like our SSD upgrade. The list of computer repairs we offer is vast so if your Mac is having a problem stop by EliteMacTechs and it's more than likely we'll be able to help with our Mac repair services.

Onsite service at your home or office
Need someone to come out to you? No problem, we offer onsite service at your home or office. Our onsite technician, Cory, has over a decade of experience with setting up new Macs, Mac repair, network creation and troubleshooting, backup solutions, printer setup, malware removal, and lots more! To setup an appointment or discuss the service you need, you can call Cory directly by going to our Onsite Service Information Page.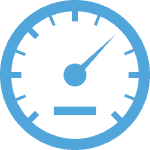 Upgrades
Is your computer running slow? Talk to us about options to get your Mac running faster, even better than new. We can help your computer run faster with our RAM or SSD upgrade options. We also offer upgrades to increase the capacity of your drive if your startup disk is almost full. Whether you require a larger hard drive or want help making space by transferring data to an external hard drive we offer the services and upgrades to solve your storage needs. Do you need help with transferring data from your old computer to a new one? We offer a data transfer service, as well as, a service for setting up your computer to backup your data. Why needlessly lose priceless data when we can equip your computer with an automated backup system? Ask us about any and all of these upgrades. We'll be happy to help you decide if any are right for you. See our Mac upgrade options for more details.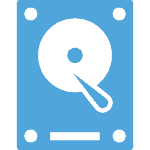 Data Recovery
If you need data recovery, we are here to help! We offer data recovery for Mac computers, External hard drives, and iPhones. We also offer deleted file recovery on select devices. At EliteMacTechs we understand you need to know how much it is going to cost to get your data back, without investing a fortune in finding that out. We are one of the few shops to proudly offer free diagnosis for data recovery! There is absolutely no charge to find out how much your data recovery is going to cost. We don't charge anything until you give us the go ahead to recover your data and even then we don't charge anything unless our recovery is successful. Read all the details about our Data Recovery Services.

Website Optimization Services
I am pleased to start offering website optimization services! Keeping a website up can be a lot of work. You need to complete updates, constant backups, malware checks, page optimization so your website can be found by searchers, new relevant content, good call to action… and the list goes on and on.
After years of depending on others to complete the work on my website and being frustrated by lack of communication, missed deadlines, and overall bad customer experience, I decided to start offering the service utilizing the same principles that have made my Mac repair business a success. Anyone who has worked with me over the last 10 years of offering Mac Repair knows that I am reasonable and dependable. I really look forward to working with you on your web presence. Get more info by visiting our Website Optimization Services Page.