Want to drop off for a free diagnosis or pickup? Just make an appointment below and you are all set!
Hours:
Monday – Friday 9-5
Saturday – Sunday Closed
Shop Address:
409 S. 8th Street
#205
Boise, Idaho 83702
How can we help? Reach out and let us know. Text, Call, or email and I will get back to you quickly.
Finding our shop
We are a hidden gem, so it does take a little searching to find us! Below are instructions on how to find the shop with pictures. If you need any additional help, just reach out for more info.
Parking
There is street parking at the front of the building as well as on the north side of the building on Broad Street. The 9th and Front Street garage almost always has spots (the entrance is on 9th Street). The first hour is free.
If you can't find parking, just pull around back to the alley and give me a call. I will run down right away to get your computer curbside.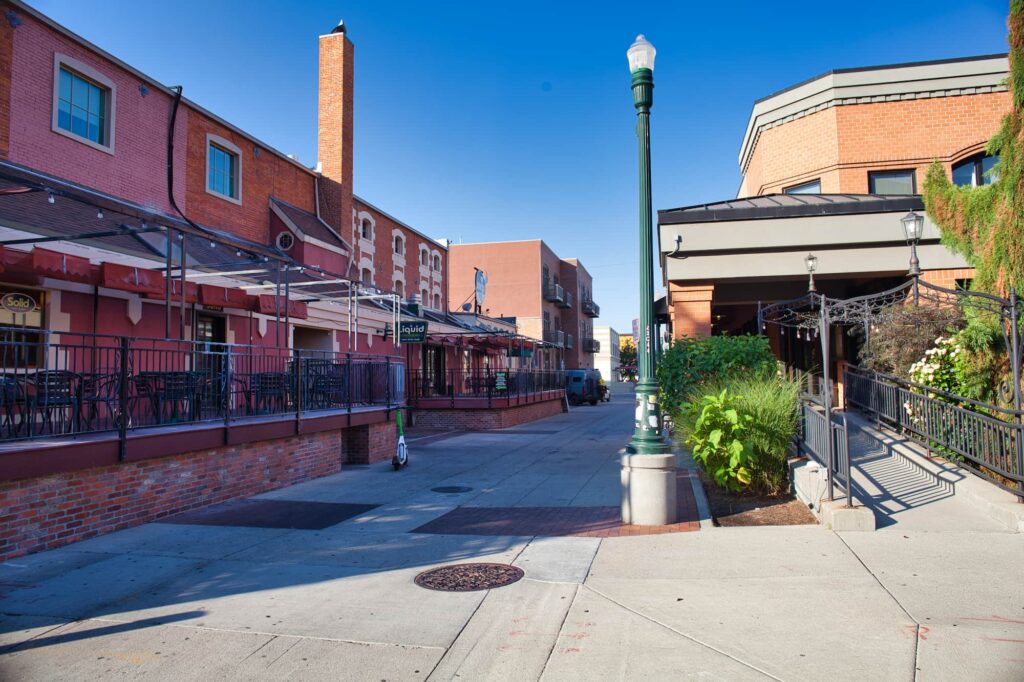 Access the shop from the front door