A local Boise client brought in their A1398 MacBook Pro which had a swollen battery and a trackpad that was not clicking properly. They had already self-diagnosed it as an issue with the battery, and they were correct! The swollen battery was pushing up against the bottom of the trackpad which was causing the trackpad to not click properly.
They had already purchased a replacement battery and brought that along with their computer. They just needed me to replace the old swollen battery with their new battery.
As you can see in the pictures, the battery was definitely swollen and the computer had quite a bit of dust inside. After almost 10 years of use, it is to be expected that there will be a lot of dust inside the machine.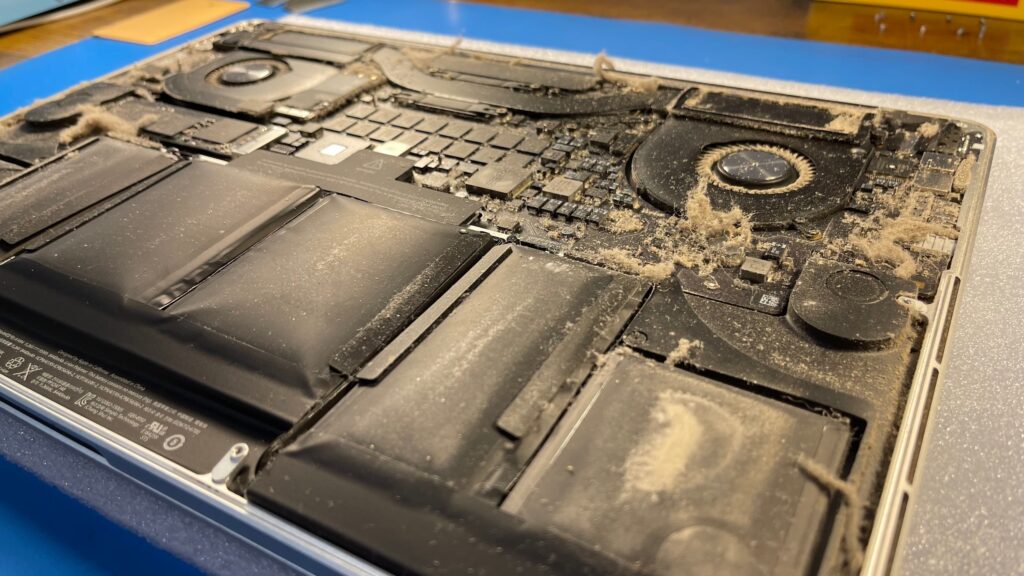 Once the battery was replaced and the dust had been cleaned out, the trackpad worked perfectly, and the computer looked quite a bit better!