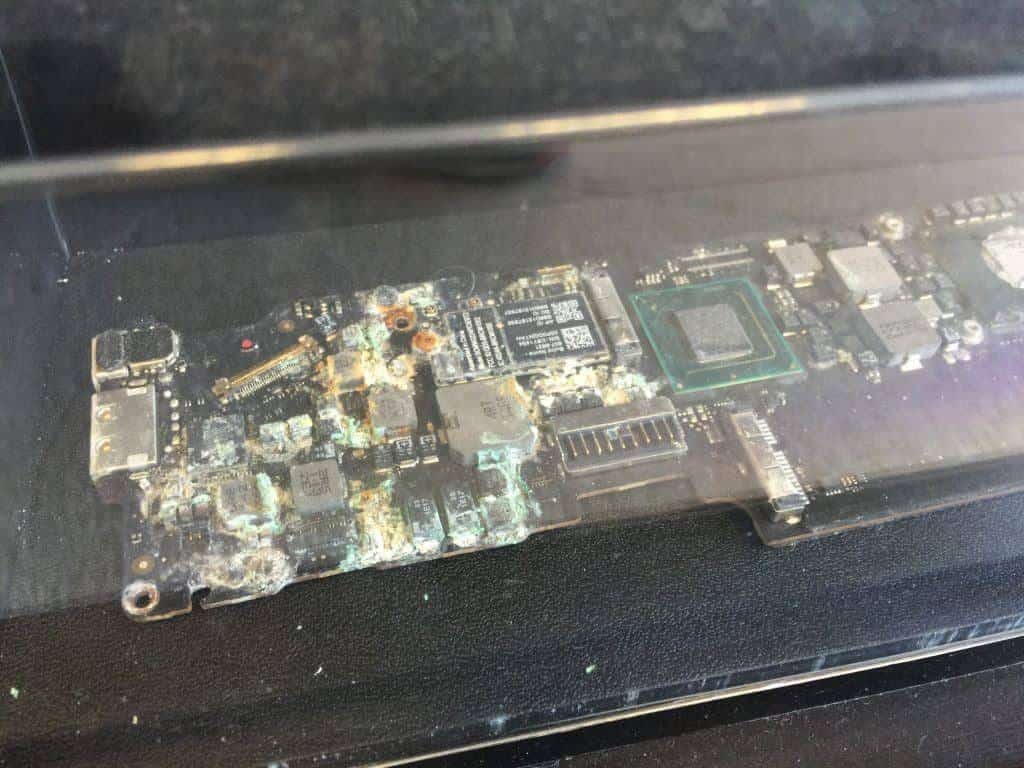 We see a lot of liquid damaged computers at EliteMacTechs, and we get many calls asking us what to do when a spill has occurred. Here is what you want to do:
1. Turn off the computer if it isn't already off.
2. Disconnect the power cable and remove the battery. If you can't remove the battery, go to a shop and have them remove it for you.
3. Take it to a shop that offers cleaning services and have them clean the liquid off.
That is it! No rice, fan, or anything else will work as well as those steps… Complete them as soon as possible. If the spill happens in the middle of the night or on a Sunday and there aren't any shops open, then you should turn the computer so the liquid flows out the same way it went in, run a fan to dry it out as much as possible, and bring it to a shop the first chance you get!
Here at EliteMacTechs we offer a free diagnosis for your liquid damaged computer. We will normally recommend a logic board cleaning service to start if any liquid came into contact with the logic board, but sometimes the liquid doesn't reach the board and the cleaning service is not necessary! Just bring in the computer as quickly as possible to increase your chance of a happy outcome!