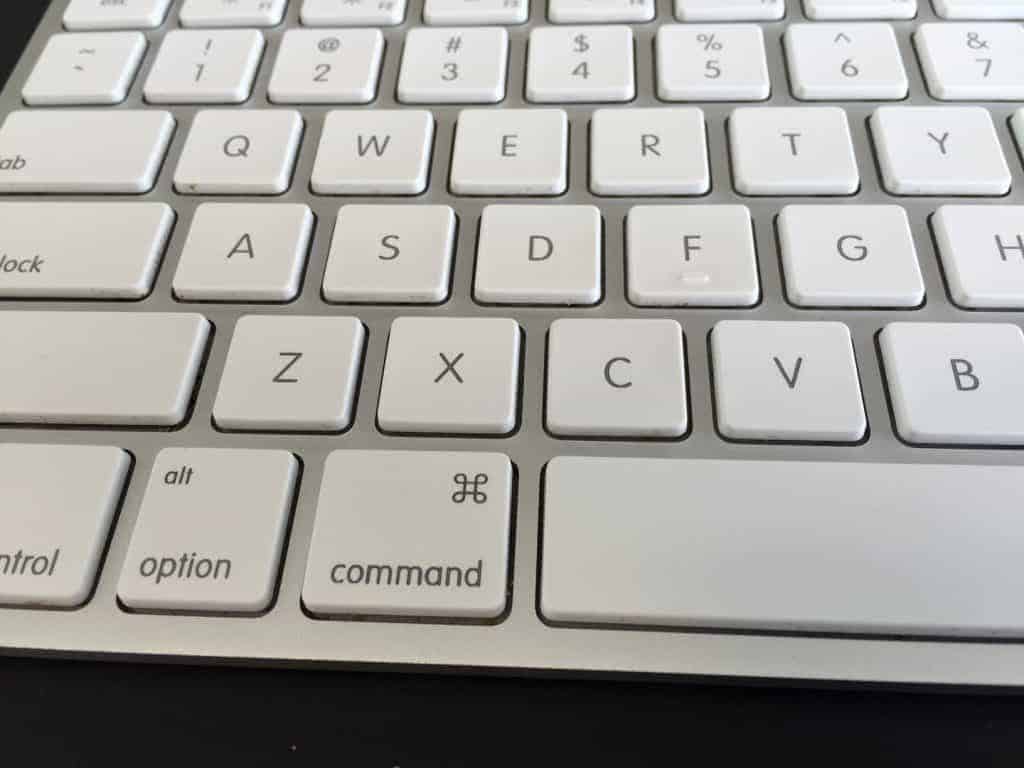 While touch screen devices are very convenient and excellent for simple tasks, a device with a keyboard that allows keyboard shortcuts will be faster for completing tasks! As a mac user, there are a lot of excellent keyboard shortcuts that can increase your productivity and decrease the amount of time you spend looking for your mouse pointer.
Below are 5 of my favorite keyboard shortcuts for the Mac. Start using one or two of these and slowly increase the number of keyboard shortcuts you use until you can complete most tasks on your computer without touching the mouse! You will find this will increase your speed in interacting with your computer quite a bit.
Command-Space bar
I use this mostly to launch applications! When you press command spacebar (left thumb on command, right thumb on the space bar) it will bring up your spotlight search bar. Once the search bar is up on the screen, start typing in the name of the application or file you want to open. It will autocomplete the name, then press return to launch the application/file. No more searching around in the dock for your application!
Command-N
This will open a new window when you are in the finder. It will also usually create a new document when you are in any other program (like word, evernote, notes, etc).
Command-Q
This will quit the program you are in.
Command-Tab
This will allow you to switch between open applications. Especially helpful when you are copying information form one place to another.
Command-Shift-3
Want to take a screenshot of your screen? Command-Shift-3 will place a picture of your computer screen on your desktop.
Again, just pick a couple of these and force yourself to use them until they are natural, then keep adding!
For a complete list of mac shortcuts, check out this Apple list of keyboard shortcuts.