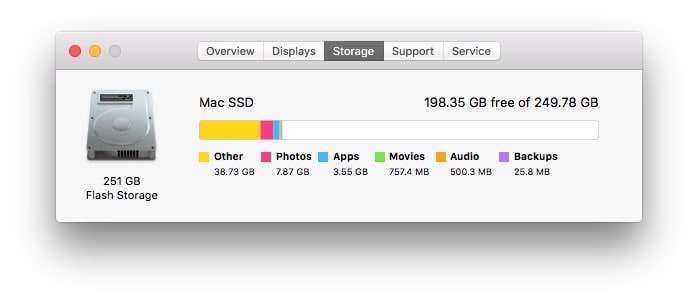 Ever wonder what could possibly be filling up your hard drive on your Mac? Apple's About This Mac provides some information under the Storage tab, but what if you want more detailed information? What if you want to know what "Other" is? My favorite program for this question is OmniDiskSweeper.
OmniDiskSweeper works with OS 10.8 and newer. It will sweep your drive and organize folders by the ones that are taking up the most space. You can drill into folders and even delete files you don't need.
PLEASE NOTE: DO NOT DELETE FILES FROM OS FOLDERS!!! It is perfectly fine to delete files that you know you don't need (think music, downloads, old documents), but don't go into the system folders or library folders and start deleting items you aren't sure about.
Here is a quick how to for using the software:
When you first open it up, you will see a list of all the drives mounted on your computer. Pick the drive you are interested in and click sweep. Sweep will look at all the files on your drive and figure out which ones are taking up what space.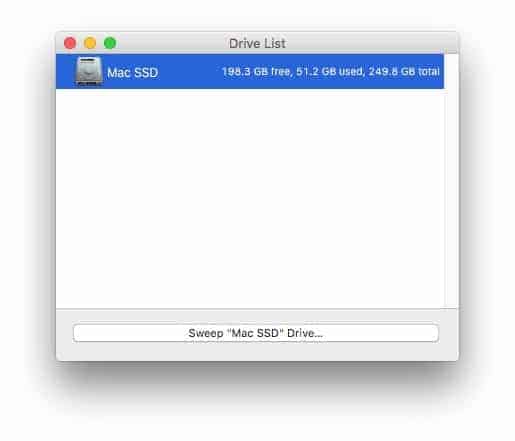 Once OmniDiskSweeper has completed sizing your drive, you will be able to browse folders and see what files are taking up all the space inside those folders. Again, be sure you only delete items that you know you can delete.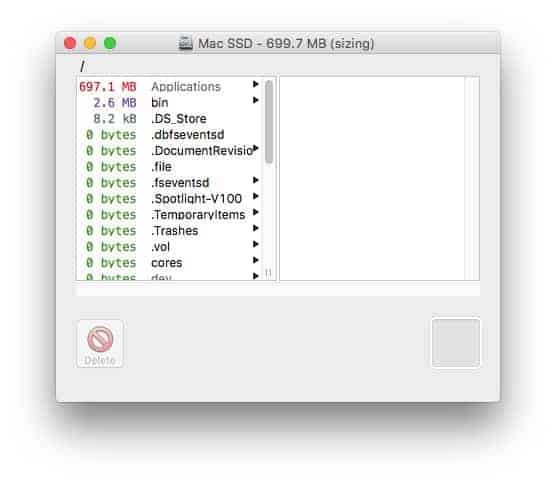 If you find files that you don't need any longer (my favorite place to look is in the iTunes music folder for TV shows and movies), you can delete the files from within the program if you would like.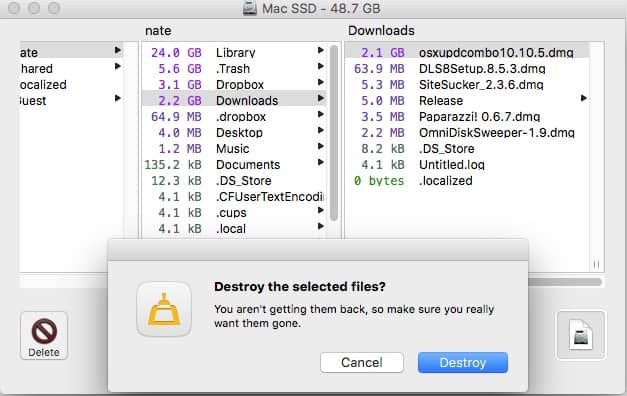 As you can see it is a simple program that provides great information regarding what is taking up all your hard drive space.
Don't want to delete anything and just want more space to store files on your computer? We can help! We offer hard drive upgrades for the Mac to give you more space to store your files.