Bring your computer by anytime, no appointment necessary! We are open 12-7 Mon-Fri.
Want a quote or have a question?
Call (818) 914-2529 or fill out the form below:
Fast and Free Diagnosis
We offer a free diagnosis service that is usually completed within 4-6 hours of drop off (no appointment necessary, just come on by). When the diagnosis is complete we explain what is wrong with your computer as well as providing your with a quote for any needed repairs. Yes, the diagnosis is FREE!
Location
EliteMacTechs is located in Studio City CA right at the intersection of Tujunga and Ventura. If you are too far away to drop your computer off for repair, we offer a Nationwide Mail-in service where you ship the computer into us for repair! We fix 100's of Macs a month from all over the USA and Canada.

Route
Hours and Contact
We are open 12-7 Mon-Fri. If you have any questions please contact us or give us a call at
(818) 914-2529.

---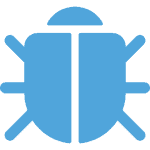 Adware/Malware Removal:
Are you being inundated with ads? You may have adware installed on your Mac. We offer an affordable Mac malware removal service.
learn more

Screen Repair:
We are your Mac screen repair experts! Offering 24 turnaround on most Mac screen replacements as well as 4 hour turnaround for Retina MacBook Pro screen repairs. Currently we have MacBook Air 11″ screen repair for $200.
learn more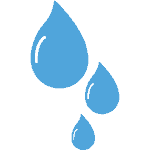 Liquid Damage:
Spilled on your mac? Turn it off, unplug the battery if possible, and bring it in ASAP for our free diagnosis! It is very important to not try to turn it on until the board has been inspected for any liquid damage.
learn more


Data Recovery:
Have you been told by Apple you need to get your data backed up before service? We can help with your data! We provide level 1 data recovery services for $150. We always start with our free diagnosis so we can be sure what service you need.
learn more

Logic Board Repair:
We are one of the few shops in he nation that offer advanced logic board repair services in-house for Mac laptops. Wether you have a damaged board from liquid, or your logic board just failed on its own, drop it off or ship it in for a logic board repair attempt.
learn more

Upgrades for slow computers:
If your computer is running slow, it could be an issue that needs repaired, or it could be that an upgrade will help it run faster! We have seen a lot of computers that need to be upgraded after installing a new operating system. We offer upgrade options that will get your computer running better than new!
learn more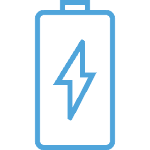 Battery replacements for Mac Laptops:
We can replace batteries that are not lasting as long as they used to or are displaying the "Service Battery" or "Replace Now" messages.
learn more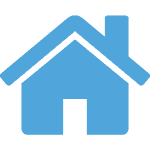 Onsite Mac Repair:
We offer some of our repair's onsite at your home or office. Our onsite team can also handle business servers, IT for large events, and more!
learn more
---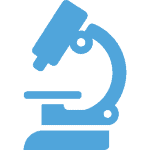 Quality work
We believe in doing high quality work that lasts. Our 30 day warranty on parts and labor give you peace of mind that we stand by our work.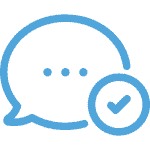 Communication
We use our state of the art ticketing system to communicate with you via email and text message throughout the service, giving updates on our progress as well as answering any questions you may have. We are also very responsive to phone inquiries and are happy to provide verbal updates when requested.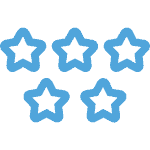 Testimonials
We value the trust of our customers and your satisfaction is our top priority, evidenced by our 5 star Yelp rating. Check out our reviews on Google as well as Facebook.