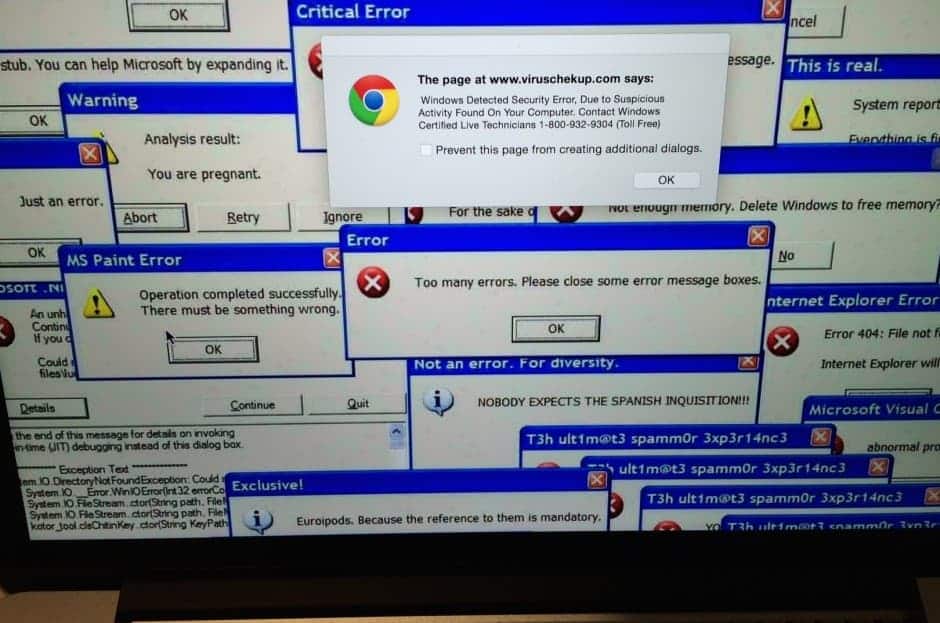 "I was browsing online and suddenly I get a dialog box that says my mac has been compromised and to dial an 800 number right away. I even hear siri saying alert. I try to close the window but I can't, it just keeps coming up. So I quit safari but when I reopen it the message comes right back up! So I call the number…"
We are hearing this story more and more lately. Never call a number that is shown in a dialog box that tells you to call the number. Even if it is a prince that  needs you to hold a million dollars for him as he works out coming to the US. These are always scams. Apple's number is 800-my-apple, don't call any other number for Apple, ever.
Just in case you are wondering, the number you call normally connects you to someone in another country who guides you through some steps that don't do anything, but condition you to do anything they say. Once those meaningless steps are done, they ask you to go to a website so they can remotely access your computer and look for issues. They will find issues that don't exist, then quote you $300-1200 for a technician to help get rid of the "viruses on all your devices".
If you are getting a popup that asks you to call a number, it is usually one of two reasons.
1. Your computer is infected with adware that needs to be removed.
2. You visited a website that was infected and the browser window just needs to be closed completely.
To test which it is, quite safari (force quit if necessary), then open safari again holding down the shift key on the keyboard. This will force safari to open to a new page. If the dialog box comes up again as you browse safe sites (like Apple, Google, eBay, jcpennys, etc) then you likely have adware. If the dialog box does not come back up, the website you were visiting was probably the problem and you are good to go.
Of course either way we would recommend bringing the computer in for a free diagnosis so we can double check to make sure there isn't any adware on your machine.
If you do have adware that needs removed, we offer adware removal services for $50-$75. These types of repairs are completed within 24 hours, but normally only take about 2-6 hours.