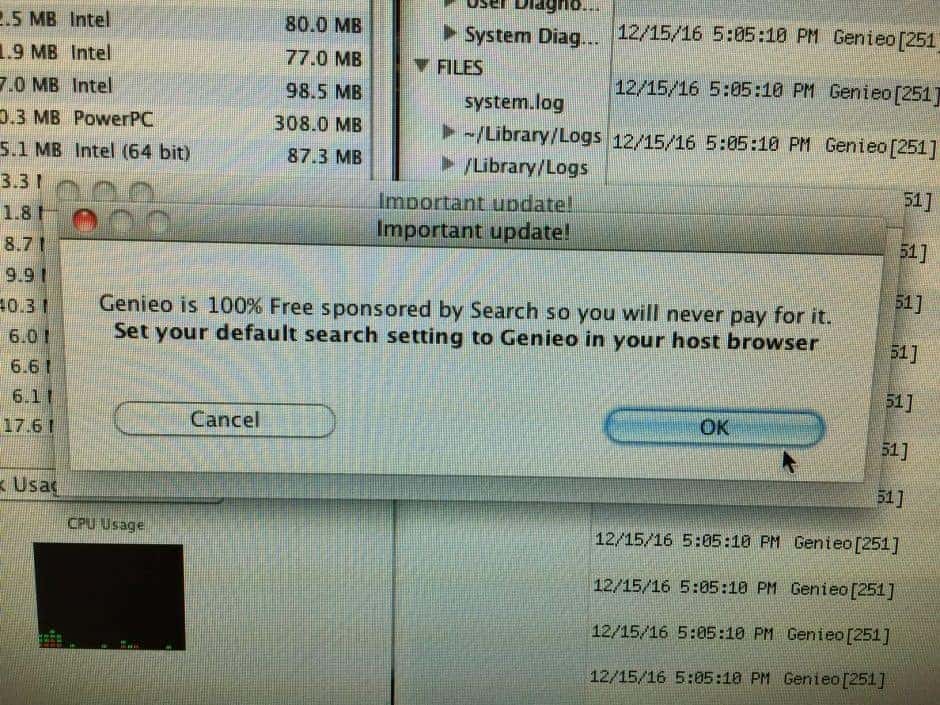 Adware always seems to come in waves. We had two different computers in the shop today with similar popup messages. Both computers would work normally for about 30 minutes, and then internet browsing would slow down dramatically. The cause was an unwanted program called Genieo that sneakily found its way onto their Macs and ran in the background. This bloatware/adware software also creates popup warnings like the one seen above that try to trick you into "setting your default search setting to Genio in your host browser." Resetting the default search engine or home page is a common trick that adware and malware programs play on their victims. They will try to make money off of you by showing you ads or hijacking your search results. The worst part is they're using your CPU cycles to do it! Here's another popup that this junk program uses: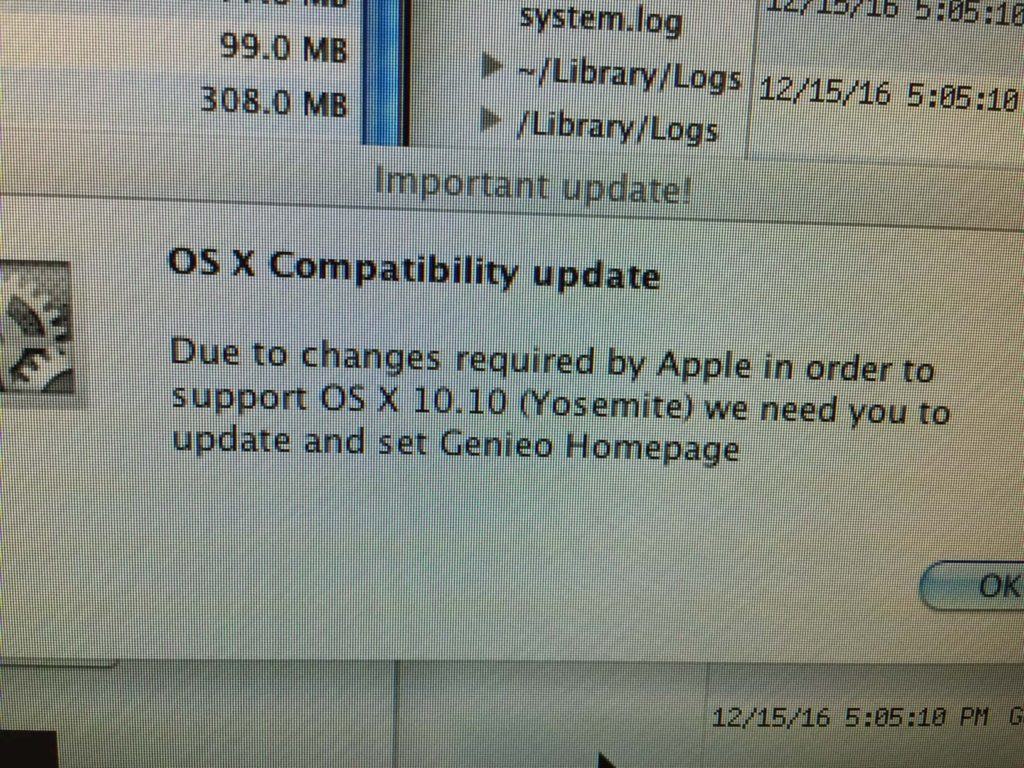 "Due to changes required by Apple in order to support OS X 10.10 (Yosemite) we need you to update and set Genieo Homepage." This one is designed to make you think that the message is coming from Apple or your operating system. You can tell it's fake by the grammar and punctuation errors, and the fact that it doesn't look like a standard Apple update reminder. Apple will never tell you what to set your browser homepage to. If you get a popup message like this, don't click it at all, just close your browser and bring the computer to us for an adware scan.
We offer adware removal services at our Studio City location as well as Nationwide though out remote removal service! Just start by checking out our adware removal service page.