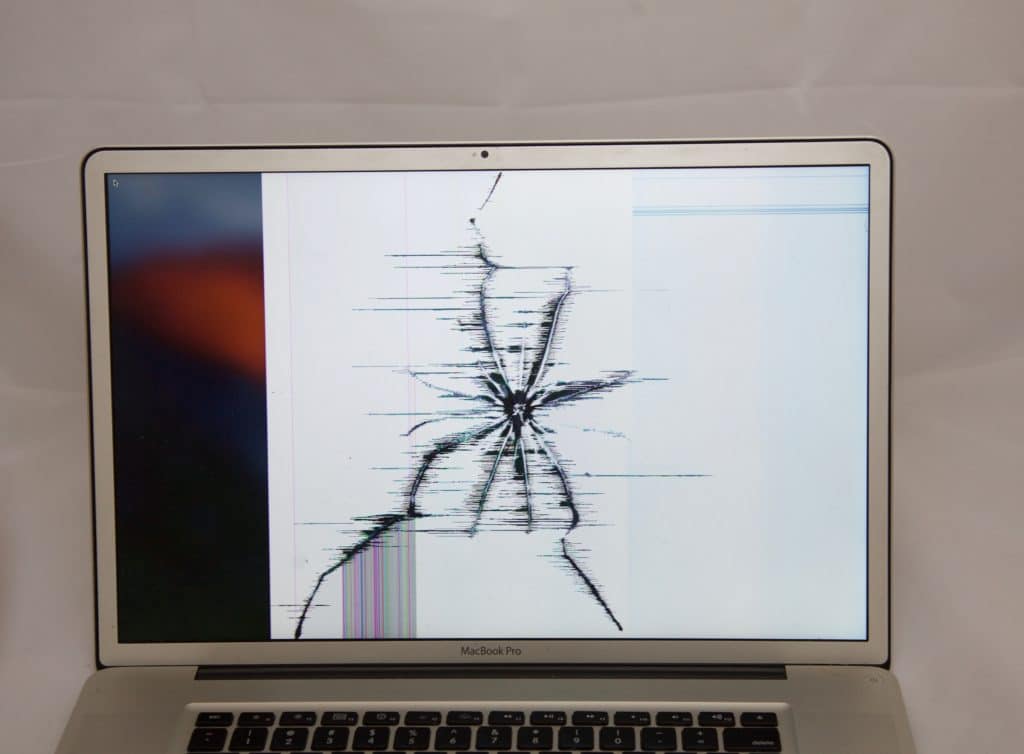 There's no mistaking what happened to this MacBook Pro screen–the 17″ widescreen display suffered a direct hit to the center of the laptop. As you might guess from the crack marks and crazy lines covering the desktop, the LCD panel is damaged. When there is damage to a computer screen like this, you might see what looks like ink leaking across the screen, rainbow lines spreading outward from the point of impact, or white or gray boxes appearing on your screen. In this case, the damage has affected most of the screen, with only a small strip near the left edge still useable.
It can be hard to find replacement screens for these older model MacBook Pros with the 17″ high resolution or matte displays, but we usually have them in stock. If you need a screen repair for this model, just send us an email or mention that your Mac has the anti-glare LCD in the special notes field at checkout.
This is the service we performed on this Mac:
LCD Replacement on 17 Inch MacBook Pro
Do you need your MacBook Pro display repaired? We offer both LCD and Glass replacements for MacBook Pros. Take a look at our pricing on our MacBook Pro Display Repair page.