Mail-in and Local Service: We offer Retina MacBook Pro Screen replacement Nationwide through our Mail-in service. Just add the correct service to your cart and start the checkout process to see all your shipping options. Feel free to contact us with any questions.
We specialize in screen repair on all Mac laptops including the 13 and 15 inch Retina MacBook Pros. Save some money by having us repair your computer instead of the Apple store, and have it completed faster!
13″ MacBook Pro Retina Model Numbers : A1425, A1502.
If you have a 13" Retina MacBook Pro, it will be one of these two model numbers: A1425 or A1502. You can find the model number on the bottom of the computer in the text that starts with "Designed by Apple in California…"

15″ MacBook Pro Retina Model Numbers : A1398.
The 15" MacBook Pro Retina model number is A1398. You can find the model number on the bottom of the computer in the text that starts with "Designed by Apple in California…".

Parts that are replaced with this service
This is one model where instead of replacing just the LCD panel, we replace the entire display assembly. This means the back housing, glass, Apple logo, and hinges will all be replaced during the repair. So if you have dented corners or any other issues with your display assembly, the new display assembly will take care of that as well!
---
The EliteMacTechs Difference
You save money by having EliteMacTechs repair the LCD screen on your MacBook Pro Retina. Apple and most shops replace the entire screen assembly when the LCD is cracked. By replacing just the LCD display panel in your Retina MacBook Pro, EliteMacTechs is able to provide you with much better pricing.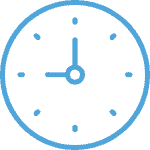 Turnaround Time : 24 hours
We offer a turnaround time unparalleled in the industry. Your MacBook Pro will have the LCD replaced within 24 hours of us receiving your computer. Most shops that offer this repair take at least a few days to complete it. Get your MacBook Pro back as quickly as possible by having the screen repaired with us.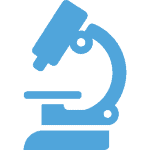 Quality Service:
At EliteMacTechs, we are dedicated to providing every customer with the best service, every time. All LCD replacements include a 30 day warranty on the replacement. If you have any problems with the replacement LCD within 30 days of the service, we will replace the LCD free of charge. This warranty does not cover damage caused by the user such as drops or spills.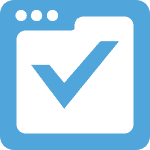 Quality Parts:
We know as a Mac user you want the highest quality display replacement available. Here at EliteMacTechs, we use only new OEM displays. This means that the LCD panel that we use to replace your cracked/broken MacBook Pro panel is the same LCD Apple uses in their computers. EliteMacTechs does not use third party, knockoff displays. Ever.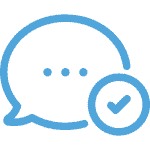 Communication:
We understand how important it is for you to be kept in the loop about your MacBook Pro computer. We will email you when your MacBook Pro screen repair has begun, when the display has been successfully repaired, and finally when it is ready to go.