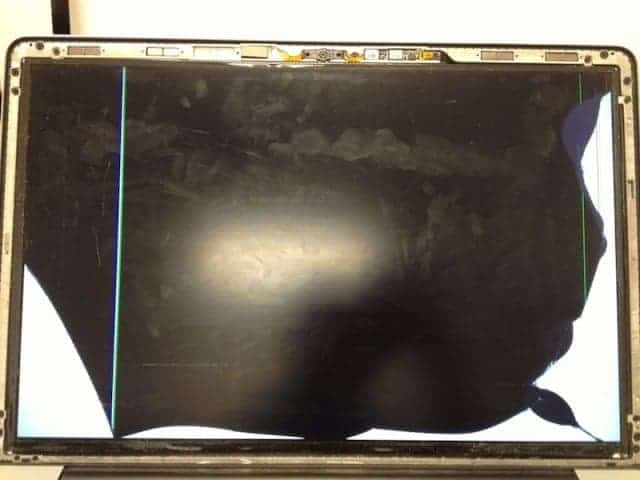 This 15 inch MacBook Pro took a hit from the front that cracked the LCD panel. It is a Matte screen so we removed the silver bezel that surrounds the screen and replaced the LCD panel with a brand new Matte screen. Total cost for the repair on this A1286  MacBook Pro Unibody: $225.
Do you need your MacBook Pro display repaired? We offer both LCD and Glass replacements for MacBook Pro's. Take a look at our pricing on our MacBook Pro Display Repair page.
Have a different Mac laptop that you need repaired? We offer screen repair services for almost every mac model. Find the pricing to repair your Mac laptop on our Mac Screen Repair Pricingpage.