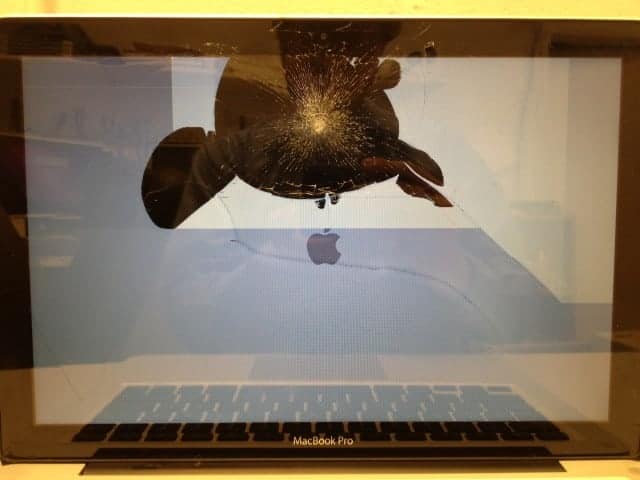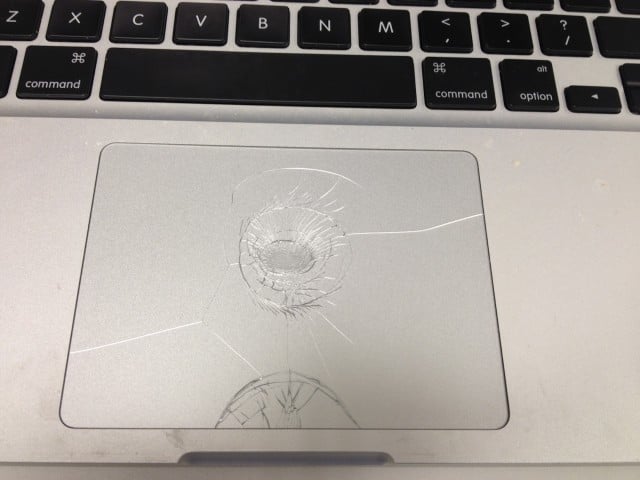 This MacBook Pro took a very hard hit from the back. It cracked the LCD, through to the Glass, and even cracked the trackpad! We were able to replace the cracked Glass, broken LCD, and cracked trackpad for $300. This was one of the harder hits we have seen where the computer still works after the hit!

Do you need your MacBook Pro display repaired? We offer both LCD and Glass replacements for MacBook Pro's. Take a look at our pricing on our MacBook Pro Display Repair page.
Have a different Mac laptop that you need repaired? We offer screen repair services for almost every mac model. Find the pricing to repair your Mac laptop on our Mac Screen Repair Pricing page.