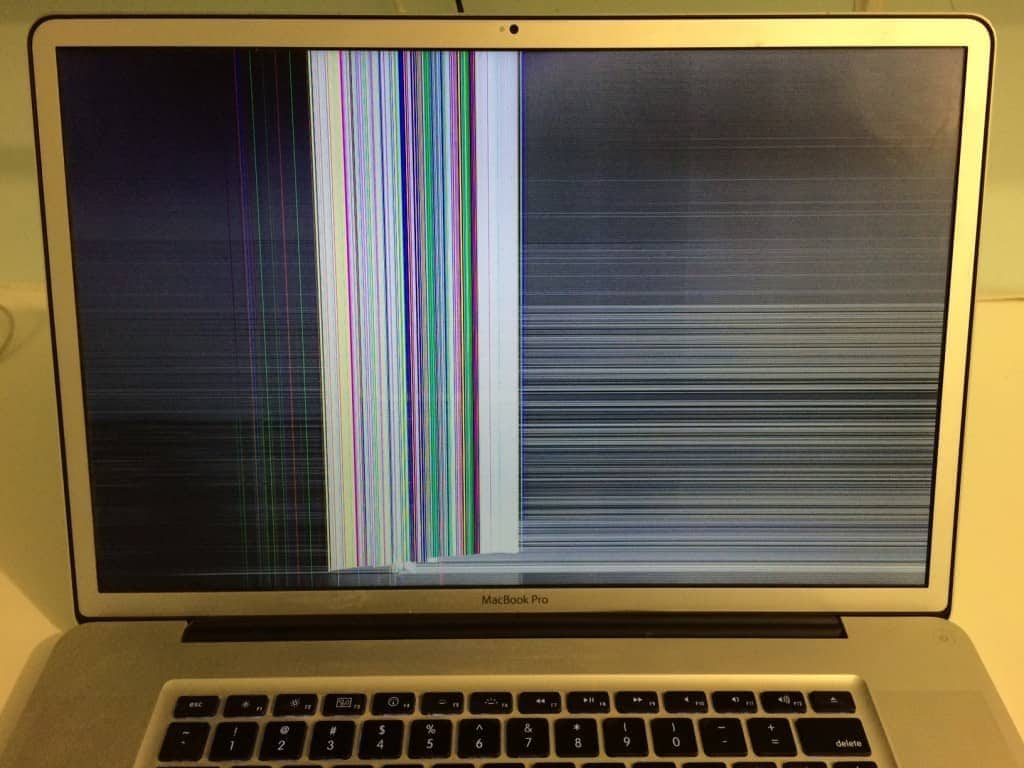 MacBook Pro's with a Matte finish do not have Glass covering the LCD. So if you have a Matte MacBook Pro like the one pictured here, you will never need glass replacement! The 15 inch MacBook Pro LCD replacement cost is the same weather you have a glossy display or a matte display… No extra fees at all!
This MacBook Pro is cracked at the bottom of the display. You can see the impact point on the LCD at the bottom and slightly to the left. When screens are cracked the image normally becomes obviously distorted. In this case the MacBook Pro would not be useable with the display so badly damaged. Unless you plugged it into an external monitor, there wouldn't be any way to see what is on the computers display.
We had the display in stock, so we had the cracked LCD replaced with a brand new MacBook pro LCD within 24 hours of drop off.
Do you need your MacBook Pro display repaired? We offer both LCD and Glass replacements for MacBook Pro's. Take a look at our pricing on our MacBook Pro Display Repair page.