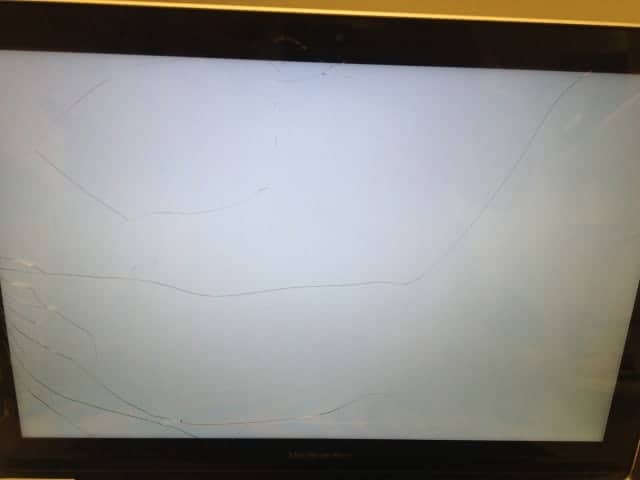 This MacBook Pro just had a cracked glass panel. The LCD screen was still working perfectly, so the only part that needed to be replaced was the glass itself! EliteMacTechs offers the glass replacement service for MacBook Pros, and we complete the repair within 24 hours.
If you have a MacBook Pro unibody model with a DVD slot on the side like the computer pictured here, there is a panel of glass that covers the LCD panel. As you can see in this case just the glass cracked on the display. There is no distortion of the image (blotches of color, lines on the screen, etc.)
Do you need your MacBook Pro display repaired? We offer both LCD and Glass replacements for MacBook Pro's. Take a look at our pricing on our MacBook Pro Display Repair page.
Have a different Mac laptop that you need repaired? We offer screen repair services for almost every mac model. Find the pricing to repair your Mac laptop on our Mac Screen Repair Pricingpage.