Mail-in Service: We offer our services Nationwide with our mail-in service, just add the service you need to your cart and start the checkout process to see what shipping methods are available to you. Feel free to contact us with any questions.
If you need a screen repair for your 12″ Retina MacBook, you have come to the right place! We specialize in Mac screen replacement. Many shops do not offer the LCD only replacement service for the 12″ Retina MacBook because they are very difficult to repair. We have mastered the procedure and now offer it within our regular 24 hour turnaround time. Save a lot going through us instead of the Apple store, and have it completed faster!
[full_width padding="15px 15px 15px 15px"]
12″ MacBook Retina Model Number : A1534
If you have a 12" Retina MacBook, it will have this model number: A1534. You can find the model number on the bottom of the computer in the text that starts with "Designed by Apple in California…"
[/full_width]
Backlight damage not repaired when replacing the LCD panel
The LCD only repair we are offering does not replace anything other than the LCD panel itself. This means the metal that surrounds the screen, the back housing where the Apple logo is, etc are not replaced during the process. Sometimes when the screen is hit very hard (or takes a hit to the back of the display), the impact will mar the backlight sheet. This sheet does not get replaced during the LCD panel replacement. If this sheet is marred, it will leave a white blemish on the display even after the LCD replacement. This white blemish is entirely cosmetic and will not get worse with time.
---
[full_width padding="15px 15px 15px 15px"]
The EliteMacTechs Difference
You save money by having EliteMacTechs repair the LCD screen on your MacBook Retina. Apple and most shops replace the entire screen assembly when the LCD is cracked. By replacing just the LCD display panel in your Retina MacBook, EliteMacTechs is able to provide you with much better pricing.
[/full_width]
[one_half padding="15px 15px 15px 15px"]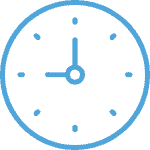 Turnaround Time : 24 hours
We offer a turnaround time unparalleled in the industry. Your Retina MacBook will have the LCD replaced within 24 hours of us receiving your computer. Most shops that offer this repair take at least a few days to complete it. Get your MacBook back as quickly as possible by having the screen repaired with us.
[/one_half]
[one_half_last padding="15px 15px 15px 15px"]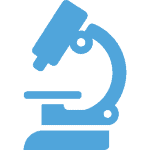 Quality Service:
At EliteMacTechs, we are dedicated to providing every customer with the best service, every time. All LCD replacements include a 30 day warranty on the replacement. If you have any problems with the replacement LCD within 30 days of the service, we will replace the LCD free of charge. This warranty does not cover damage caused by the user such as drops or spills.
[/one_half_last]
[one_half padding="15px 15px 15px 15px"]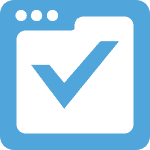 Quality Parts:
We know as a Mac user you want the highest quality display replacement available. Here at EliteMacTechs, we use only new OEM displays. This means that the LCD panel that we use to replace your cracked/broken MacBook panel is the same LCD Apple uses in their computers. EliteMacTechs does not use third party, knockoff displays. Ever.
[/one_half]
[one_half_last padding="15px 15px 15px 15px"]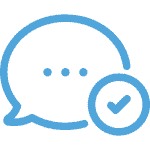 Communication:
We understand how important it is for you to be kept in the loop about your MacBook computer. We will email you when your MacBook screen repair has begun, when the display has been successfully repaired, and finally when it is ready to go. If you have any questions, we are here to help over the phone or via email from 9AM to 6PM Monday through Friday.
[/one_half_last]