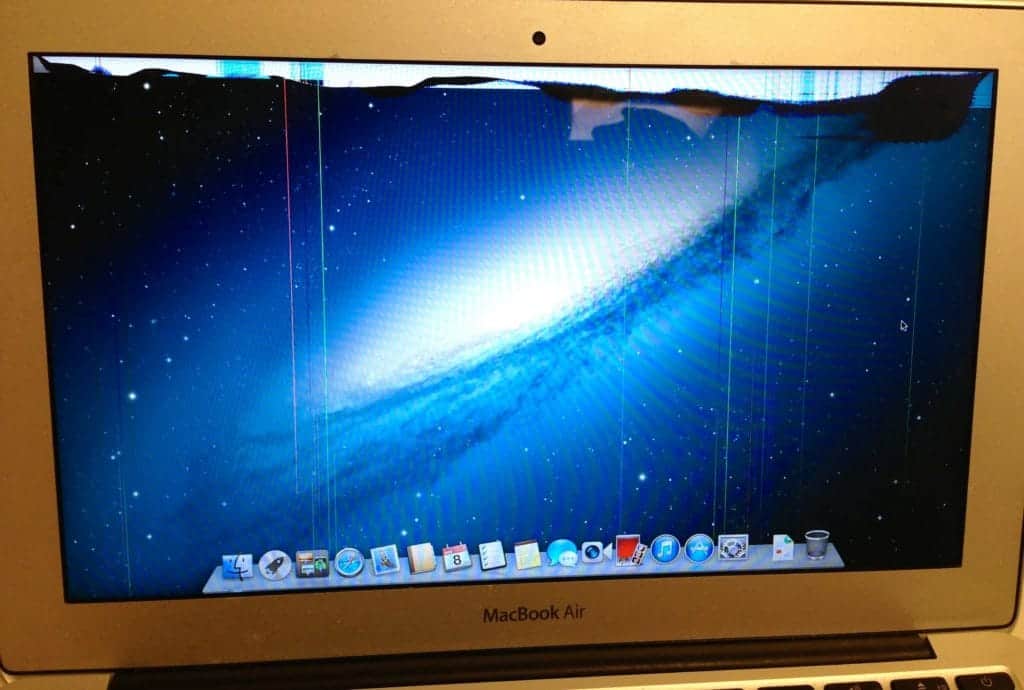 Broken LCD screens are often the worst nightmare for any Mac owner. It can be terrifying seeing something as essential as your screen failing to function. This 11" MacBook Air came into EliteMac Techs with part of the LCD display failing after a fall. With the little 11" Airs already seeming so delicate, seeing the petite little screen broken is a heartbreaking sight.
Fortunately, here at EliteMac Techs, screen replacement is one of our specialties, even on the smallest members of the MacBook family. We have done thousands of successful LCD replacements on Macs of every size and we pride ourselves on our affordable prices and speedy turn around in this type of repair. We know full well how important your personal computer is to you and that you don't have the time to wait weeks for repairs.
If you would like to get your MacBook Air display repaired, check out our MacBook Air Display Repair page.