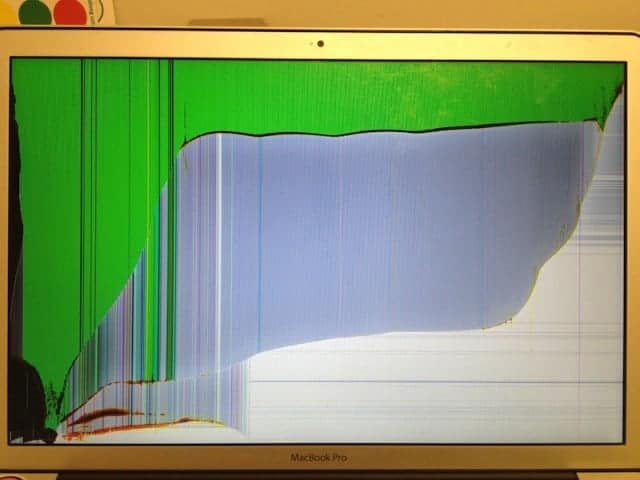 The 15″ MacBook Pro Unibody A1286 with the optional Matte screen does not have a panel of glass covering the LCD. This allows the LCD to have a matte finish (not so reflective as glossy), but also means that there is nothing between your computer's LCD and mayhem. This one had a crack starting in the bottom left corner that required a complete LCD replacement. We were able to replace the LCD for $225 parts and labor.
Do you need your MacBook Pro display repaired? We offer both LCD and Glass replacements for MacBook Pro's. Take a look at our pricing on our MacBook Pro Display Repair page.
Have a different Mac laptop that you need repaired? We offer screen repair services for almost every mac model. Find the pricing to repair your Mac laptop on our Mac Screen Repair Pricingpage.